What is My Car Maintenance Schedule?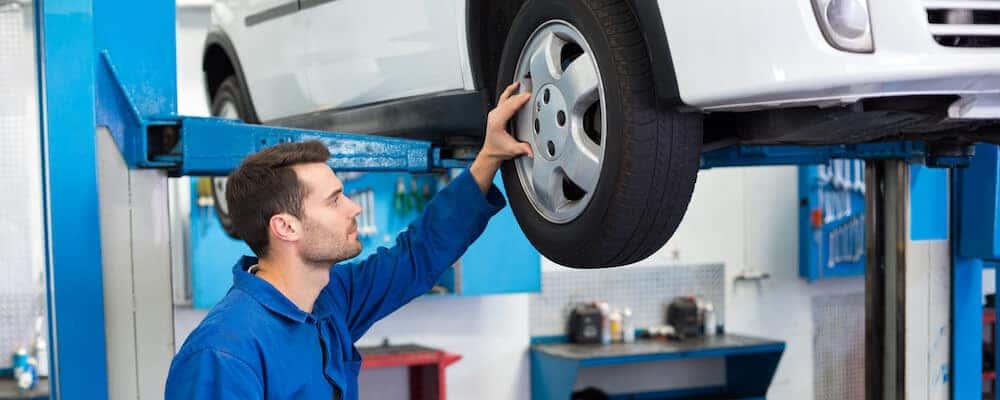 Buying a new or used Volkswagen in the Astoria area is exciting, but a lot goes into it owning a car. It's important to make sure your Volkswagen has its routine service performed to ensure it's running in smoothly for years to come. When your Volkswagen hits various mileage intervals, there are services needed to make sure parts of your vehicle work correctly. Our service department at Long Island City Volkswagen has a maintenance schedule guide to should follow.
Every Three Months or 3,000 Miles
Every three months or 3,000 miles, perform the following Volkswagen maintenance checks:
Automatic transmission, power steering, wiper fluid levels
Engine oil and air filter
Belts, exhaust, and hoses
All lights inside and out
Fuel filter
Tire pressure, tread, and wear and tear
Every Six Months or 6,000 Miles
On top of the preventative maintenance mentioned above, it's recommended to do these checks every six months or 6,000 miles:
Car battery and cables
Chassis lubrication
Windshield wipers
Polish your vehicle
Every 12 Months or 12,000 Miles
Finally, have these car maintenance checks performed every year, as well as the three-month and six-month services:
Brake system
Coolant levels
Transmission fluid levels
Steering and suspension
Every Month
These are maintenance checks you should also do each month:
Check to see if the check engine light is on
Clean the interior and exterior
Make sure all the interior and exterior lights work
Check tire pressure and tread
Make sure windshield wiper fluid is filled
Why Follow a Car Maintenance Schedule?
Cars are complex machines, and they need the proper care to ensure it's safe to drive in Flushing. When you neglect maintenance like oil change services, you can end up with major repairs or have to replace parts, which can get expensive. An oil change at Long Island City Volkswagen doesn't have to be expensive, and following the maintenance schedule ensures your car is running smoothly, which ultimately saves you money.
Visit the Service Department at Long Island City Volkswagen
If your vehicle needs routine maintenance like replacing your tires or brake repairs, or for tips on preparing your Volkswagen for winter, we have you covered at Long Island City Volkswagen! Contact us today with any questions about your vehicle's service, or to schedule an appointment. Be sure to browse our rotating parts and service specials and coupons to save on your next visit!