When To Replace Your Tires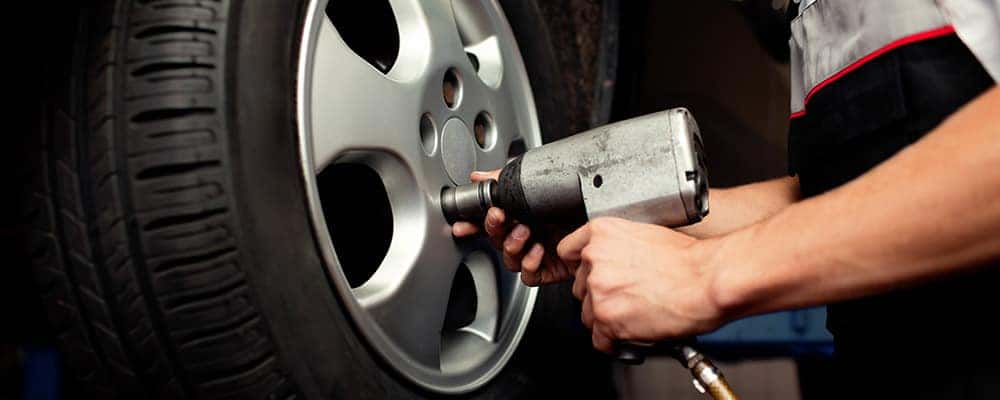 You should replace your tires before a small issue becomes a major problem. While some tire problems are not that serious, there are a few tell-tale signs that it may be time to bring in your vehicle for tire replacement. You should look at the following three areas:
Check Your Tire's Tread Depth: While the famed penny test is a long-standing rule-of-thumb (where if you can see Lincoln's head, it's time for new tires), actually some vehicles require more than 2/32" of tread to get proper traction while some require less of a tread than that. Uneven treadwear is another culprit due to a needed wheel balance or other issues. If you experience uneven driving or notice uneven parts of your tire, it's time for new tires.
Examine Your Tire's Sidewall Condition: Watch for cracks or foreign objects like screws, nails, or rocks that may have found their way into your tire. This type of damage is irreparable even by the best VW service centers and something like this will require immediate tire replacement for your safety.
Measure Your Tire Pressure: If your tire pressure monitoring system keeps letting you know your pressure is low regardless of putting in air, you likely have a tire with damage like a leak or two that you can't see and need new tires to drive safely on.
If you have any concerns about the integrity of your tires, it's always wise to bring your vehicle in for a quick tire inspection. You should also be aware that 4MOTION®, which directs constant power to all four wheels, may cause your tires to wear out more rapidly. When the weather starts to turn cold, you'll want to check your tires as you go through your winter car prep checklist. Our service center at Long Island City Volkswagen near Queens is always here to ensure your safety for driving in Astoria and beyond.
Find New Tires In Astoria and Tire Replacement Services
Whether you need to replace your tires, routine maintenance, or want to learn how to jump-start your car, Long Island City Volkswagen is the place to go. With multiple locations and an expansive inventory of vehicles to finance, we can also keep your vehicle in tip top shape in the Flushing area. If you are shopping for a new car, compare the Volkswagen Tiguan to the Honda CR-V or test drive the Volkswagen Atlas, contact us online if you have any questions!