How To Prep Your Car for Winter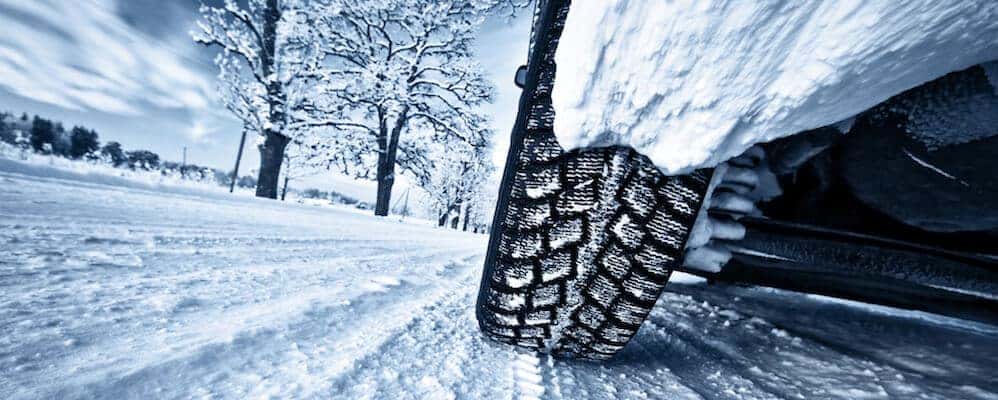 Cold weather and icy roads are forthcoming. The best way to protect your vehicle, as well as yourself, is to prepare your new Volkswagen model for the approaching winter. Follow these tips to winterize your vehicle's exterior as well as prepare an emergency kit for yourself in case anything were to cause your vehicle to the side of the road in the harsh weather.
Contact Us Schedule Maintenance
Winter Car Maintenance Checklist
An important step before preparing your vehicle for the coming winter months is having it checked at the service center. Ensure your model doesn't have any current issues that will only worsen with the cold weather and slippery conditions. This means making sure you keep up with your vehicle's recommended tire pressure, oil change schedule, and more. You'll also want a technician to glance over:
Tire tread depth
Oil filter
Battery
Engine coolant and antifreeze
Making sure these are all in check is essential to keeping your vehicle and yourself safer in imperfect Flushing road conditions. You can check all of these components yourself, however, if you'd rather leave it to the professionals, you can bring your vehicle to us for routine maintenance and we'll gladly perform these checks for you.
Winter Supplies Checklist
For the utmost interior protection this winter, check into all-weather floor mats, winter seat covers, and more. These can make all the difference when coming and going more often than not. You'll also want to keep a winter emergency kit in your vehicle. Aside from this kit helping you stay safe when on the side of the road, it will keep you warm and protected from the harsh environment. Stock it with the following:
Blankets
Flashlight
First-aid kit
Small knife
Flares
Energy bars and water
Waterproof matches
Ice scraper
Extra clothing: gloves, hats, scarves, coats
Jumper cables*
When you keep these in your vehicle during the winter, you're ensuring your safety whether your vehicle breaks down or not. It's always smart to be prepared and you never know what the situation will be.
*No matter the time of year you should always have jumper cables in your car, but older car batteries are particularly susceptible to needing a jump-start in extreme cold.
Winterize Your Volkswagen at Long Island City Volkswagen
Check off each thing on the lists above and your vehicle will be winterized and ready to go. Browse our inventory of Volkswagen accessories and more to get started on protecting your iconic VW Beetle as the cold weather nears. Contact us at Long Island City Volkswagen near Astoria to have us check your vehicle or if you have any questions.